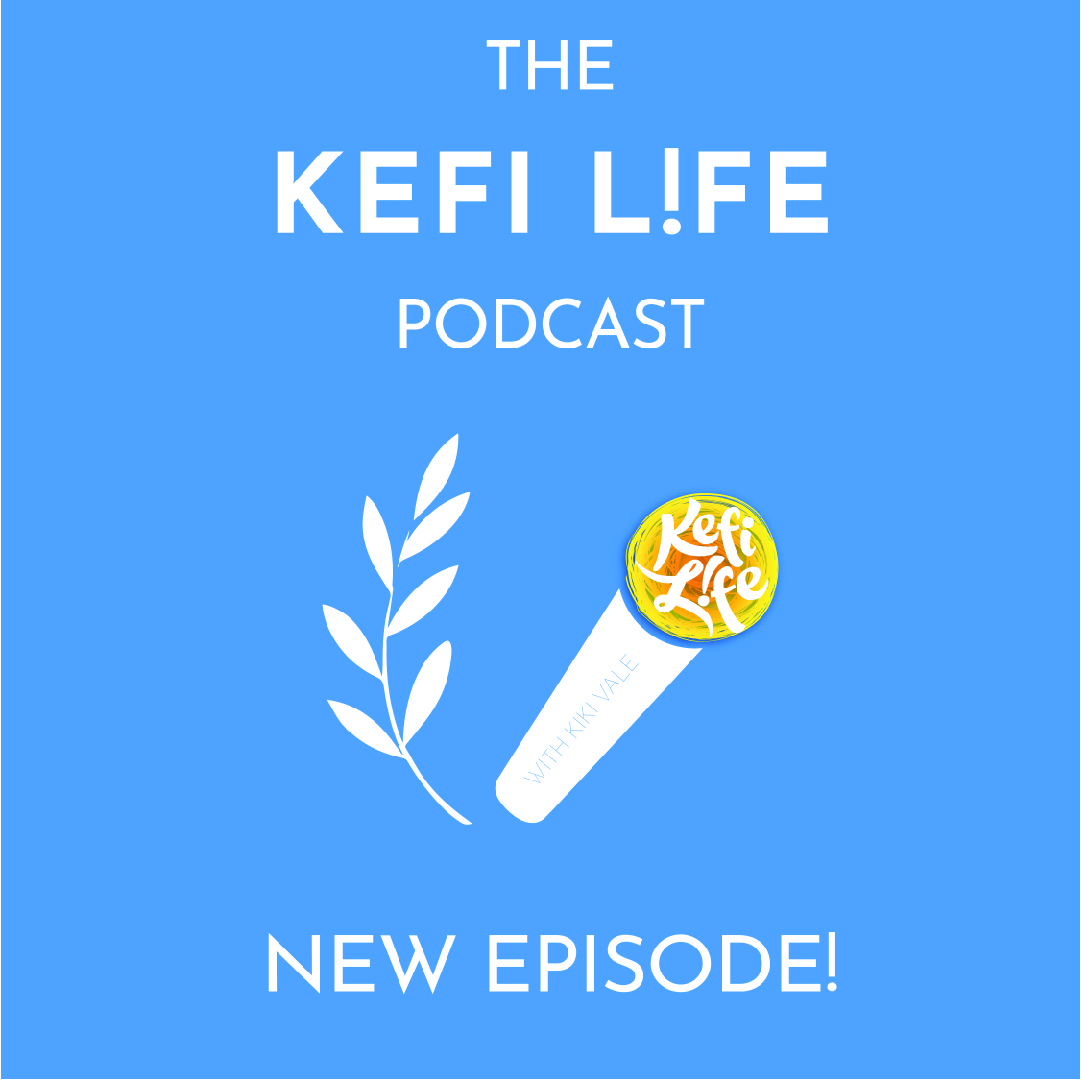 47. Mental Health & Mindfulness in 2022
Everyone can feel better when they keep their Mental Wellness healthy and in check.  RN Yianna Papadeas, a great source of DYNAMI, with more.
RN Yianna Papadeas
Today's Lexi: 
Όρια — Oria (Boundaries)
In this episode: 
In today's episode Kefi L!fe will catch up with Yianna Papadeas, BS, BSN, RN, for a ground breaking conversation pertaining to Mental Health and Wellness. 
News flash, if you have a brain, you have a mental health.  Time to break the stigma and build healthy practices for unifying the entire person in mind, body, and soul.  The emphasis of this episode is to shed light on mental health and how to improve mental wellness beginning with three simple qualities, which you will discover during this episode. 
Questions that come up today: Has corona virus affected the mental health of the community? What are some initial ways to practice mindfulness? Does love have anything to do with mental wellness?
There is discussion regarding the link between mental health and faith.  RN Yianna Papadeas is also the founder and creator of the account DYNAMI, a Mental Health Service.  This service explores the link and also introduces you to Patron Saint Gerasimos of Kefalonia. 
Finally, there is a profound symbolism with the DYNAMI logo, and it has to do with turning your greatest moment of weakness into your greatest moment of strength. 
Mindful health for you and me during this episode of Kefi L!fe. 
Today's Ola Kala Moment:
Today's Ola Kala Moment is about the value of listening and how it creates strong relationships.
Resources:
Efxaristo (eucharisto)! Thank you, Kefi Life listeners, for helping us reach the top 5% of podcasts worldwide!
Kefi Life is now one of the top 5% most popular shows out of 2.7 million podcasts globally, as ranked by Listen Score's estimated popularity score!
Credits:
Music: Spiro Dussias
Graphic Designer: Susan Jackson O'Leary
Please be sure to follow the Kefi L!fe podcast to ensure that you are Ola Kala in mind, body and soul. 
Insta: kefilife365
For a natural and uplifting support with your health and wellness connect with Kiki to discover the beauty of essentials oils.
This episode made possible in part by:
The Law Offices of Liston & Tsantilis —  Ranked #1

This podcast is for informational and educational purposes only. None of the information should be construed as medical advice. Users are encouraged to seek professional medical assistance for any significant health-related matters.